---
Best Birthday Present - for real.
I do quite a bit of joking on this site. Sometimes too much, sometimes too little. But there's no joke here today. My girlfriend got me the damn coolest gift ever for my birthday. One of thems new Game Boy &reg Advance SPs.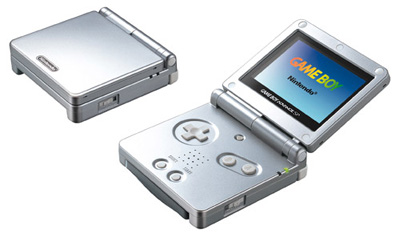 The Game Boy &reg Advance SP is a redesigned version of the wildly popular Game Boy Advance. The system has a new backlight feature as well as a flip-screen design. Very sleek and stylish.
The coolest part? It just came out in North America on March 23! She got one, in LA, in the first week of release! How damn cool is she?
Damn cool.
---
home | e-mail
---

Last Updated on: April 01, 2003
&copy 2003-2004 Joshua Paul Edwards
all rights reserved.
Game Boy Advance SP is a trademark of Nintendo or something. Don't sue me!
At participating locations only.
12.18.2.13.3