04/03/05 - Mitch Hedberg
Yeah, I'm really bummed that comedian Mitch Hedberg died this week. Last week, I guess, since it's now a new week. Anyway, if you don't recognize his name right off, I'm sure you'd recognize him and his jokes - he was on Comedy Central all of the time. Lots of random thoughts strung together, like a slightly higher energy Steven Wright.
My favorite joke / observation of his? "Mr. Pibb is a poor imitation of Dr. Pepper. Dude didn't even get his degree."
Oh yeah, the Pope died yesterday, too, in case you didn't hear it.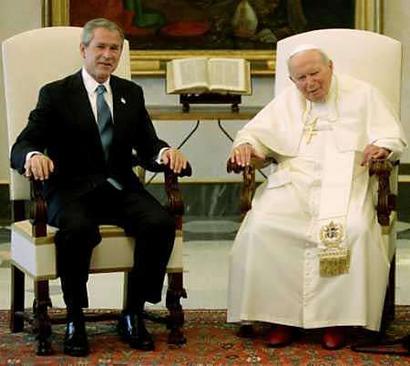 The personification of evil meets the personification of good ...

04/02/05 - Souvenir from Cali

The only thing I brought back from California (other than wonderful memories of "Spring Break Forever", of course) were 48 cans of Diet Mountain Dew Code Red.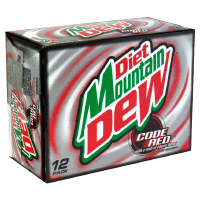 As you know my more-than-fleeting interest in all things cola, I was saddened to move to Maine last summer and find that the dietest of the Code Red family doesn't exist here. So I brought back 44 lbs of soda from Cali.
Yup, I figure every time I go to Florida, I'll bring back Pibb, and every time I go west I'll pick up Diet Code Red. And the rest of the year I'll be a happy. soda-drinking fool.
---
home | e-mail
---

Last Updated on: April 30, 2005
&copy 2005 Joshua Paul Edwards

12.18.2.13.3