So I'm off to Boston for work now, another concert thing on Friday. Staying two nights. Hopefully it's going to be good weather, too.
06/01/05 - Is that Hot? I honestly can't tell.
Wow, I was totally shocked by something in the news today. No, it wasn't that a high ranking former FBI official, Mark Felt, came out admitting that he was "Deep Throat." Nor was it that the Canadian Red Cross supplied contaminated blood which infected thousands with HIV and hepatitis C. Even the fact that not Sandler nor DreamWorks Animation (the creators of Shrek) nor that Sith movie could bring the box-office up from last year's tally.
Nope. These didn't amaze me. Not even the fact that the citizens of France rejected the European Union constitution, dealing a crippling blow to the EU, phased me.
What caught me did, however, have to deal with a Paris. Two, to be fair.
Paris Hilton got engaged.
To a dude.
Named Paris.
I'll repeat that for the slow people in the audience: Paris Hilton got engaged to a dude named "Paris".
Outside of Shakespeare plays I didn't even know that guys were even named Paris.
Regardless, psuedo-celebrity Paris Hilton is news. Not for acting in House of Wax. Not for being a reality TV star in "The Simple Life". Not for shilling hamburgers for Carls Jr in pornographically charged ads. Not even for fellating her even less famous boyfriend on the internet. Not for any of these, specifically, but for all of these combined. She has no real talent, ability, personality, but she's famous. It baffles me.
I mean, she's really not even cute. If any of us were millionaires we'd have the same makeup, waredrobe, stylists. We'd have access to the same marginal celebrities (who even knew that Lionel Richie had a daughter until the Simple Life came out?) We'd have time to be drunk and stupid at the hot clubs of the minute if we were even closely related to a billionaire.
Is our society that starved for entertainment and personality that we'll go looking for it in the unattractive, vapid, whorish daughters of rich men? For the love of Christ, NASCAR makes more sense than Paris Hilton's being a celebrity! And that's just driving around in circles, people!
But you know US Weekly, People and Star Magazine will skip the real headlines, the Bush administration ruining civil liberties, Guantanamo and the Koran and Newsweek, the poverty and hunger and Wal-Martization of the world, heck, even Angelina and Brad or Katie and Tom. Nope, the headline will be big and bold, "Paris and Paris: How Hilton found her love in Greek shipping heir Paris Latsis". They're the next Britney and Kevin. And Americans will eat it up, just like a spicy Carl's Jr. burger.
06/01/05 - A threat to national security, I'm sure.
On my flight last Tuesday I got stopped at security at the Portland International Jetport.
Why?
Apparently I had a Allen Wrench in my carry-on.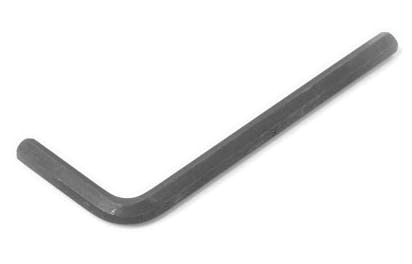 Nevermind the fact that I had a jeweler's screwdriver for my eyeglasses in my bag as well. Nope. They didn't mind that. But the Allen Wrench? Threat.

Apparently the bolts on US Airways are six-headed. Keep that in mind, but please don't tell the terrorists.






---
home | e-mail
---

Last Updated on: June 30, 2005
&copy 2005 Joshua Paul Edwards

12.18.2.13.3